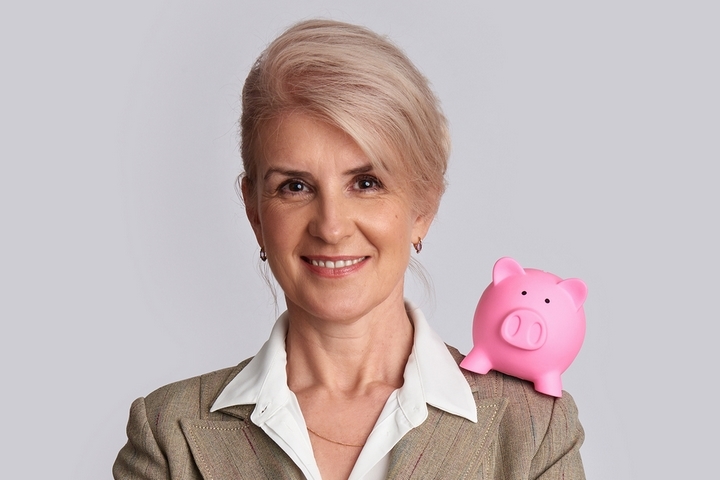 Gone are the days when women were timid and relegated to the back banner in the management of companies. We are living in a new era where women are the employers and the CEO's of multinational co-operations, sitting side by side with men and establishing their own businesses in different industries, from publishing, technology, beauty, fashion, and broadcasting. The list of famous female entrepreneurs is endless.
In case you are reading this and you are a lady with a similar vision; to become among the giants in the industry, here is a list of women to inspire you. Here are the top 9 famous female entrepreneurs in history:
1. Oprah Winfrey
When it comes to the most famous female entrepreneurs in history, everybody knows about Oprah.
As an American media executive Oprah Winfrey is a talk show host, an actress, philanthropist, television producer. She is most famous for her talk show, The Oprah Winfrey Show, which has gone down in history as the highest rated television program of its kind. It went on for 25 complete seasons. Some refer to her as the 'Queen of all media,' while others view her as the greatest black philanthropist in American History.
Needless to say, it has not been an easy journey or her; but she has defied the odds and is now estimated to have a net worth of $2.7 billion. As a media guru, she has met and hosted influential people on her show. These include the former US President, Barrack Obama.
View this post on Instagram
2. Gina Rinehart
If you thought women could not thrive in male-dominated fields, think again. Gina Rine Hart, chairman of a mining company, Hancock Prospecting group, is considered the richest person in Australia and the 6th wealthiest woman in the world with a net worth of $11.7 billion. She succeeded her father as the chairperson of the company. Since taking over, the company has been growing steadily. With so many achievements, she is easily one of the most famous female entrepreneurs in history.
View this post on Instagram
3. Cher Wang
If you have interacted with HTC phones, you have probably come across this famous female entrepreneur. Born 1958, Cher Wang is the founder of the HTC mobile, one of the top competing mobile tech firms alongside other companies like Samsung and Apple. Her net worth is estimated at $1.6 billion and, get this; she has also appeared on Forbes list of world's billionaires for three years in a row (2010, 2011 and 2012). Amazing, right? But it doesn't end there; she also graced the list of the world most powerful women in 2012.
View this post on Instagram
4. Sara Blakely
Most of us tend to give up on our ideas when they are rejected. However, here is an example of true courage, hard work, and determination. Sara had very little money when starting out her multi-million dollar undergarment company, Spanx, from scratch. She got rejected countless times by potential investors, and during the company's early days, it was Oprah Winfrey's brand that helped create awareness about her and her products. Fast forward to 2019, she is a successful and recognized entrepreneur with a net worth of $1 billion.
View this post on Instagram
5. Sheryl Sandberg
Having joined the company in 2008, she was instrumental in helping Facebook monetize its profits. She is an American tech executive, activist, and author, board member for the Walt Disney Company, Center for Global Development, Women for women international, and now Facebook's COO. According to a publication by Time magazine in 2012, she is among the top 100 most influential people in the world with a net worth of $1 billion.
View this post on Instagram
6. Indra Nooyi
She is one of the most powerful and famous female entrepreneurs. This businesswoman has held executive positions in multinational co-operations all over the world. Having joined the company in 1994, she is now the CEO and chairperson of the world's second largest food and drink company, Pepsi.
Apart from her prowess in the field of business, which puts her net worth at $144 million, she has flourished in academia, acquiring degrees in Mathematics, Chemistry, and Physics, as well as attaining an MBA in management and a Masters Degree in private and public management at Yale University.
View this post on Instagram
7. Susan Wojcicki
We spend a good amount of our time on the internet searching for information among other things, right? Well, here is one of the famous female entrepreneurs who made this possible. Susan Wojcicki is the Senior Vice President at the renowned search engine king, Google, in charge of Google's advertising revenue. She started out as its first marketing manager back in 1999 and has risen through the ranks to where she is today.
View this post on Instagram
8. Debbie Fields
If you are a sucker for well-baked cookies, then this name should ring a bell. Debbie Fields is the Founder of the largest fresh cookies retail stores in the USA. What started as a small business with limited loan financing has evolved into the juggernaut we see today.
Since its inception, she managed to expand the business into 11 different countries and now boasts of around 650 bakers in the US and 80 more outside the US. Her net worth is $ 65 million.
View this post on Instagram
9. Angela Merkel
Last but not least is a powerful woman who was able to run Europe's most powerful and richest economy successfully, Germany. She may not be an entrepreneur per se but deserves to be on this list as she was Germany's first female leader and was even named the world's most powerful woman at some point. Her net worth is $11.5 million.
Women all over the world are breaking the glass ceiling and rising to the top of companies, even to the point of becoming presidents of nations. But perhaps the one area they have emphatically put their foot down is as entrepreneurs. It so appears the adage that what men can do, women can do better is entirely true.
View this post on Instagram