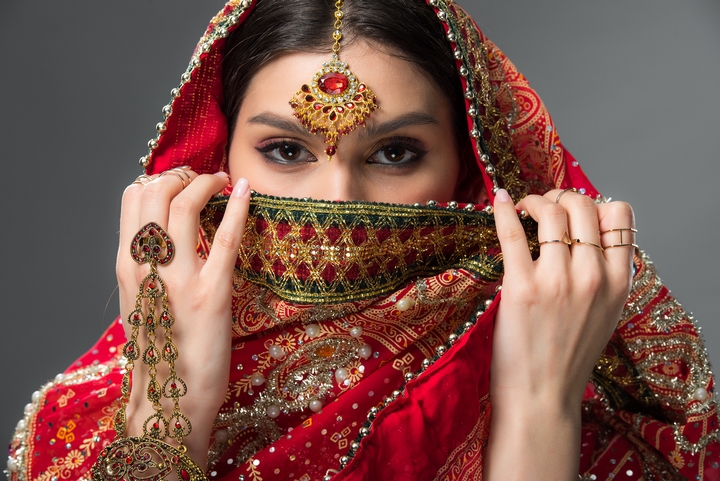 India is a wonderful country where there is a lot to discover. A variety of unique and colourful cultures can be found in India, along with incredible landscapes, delightful food, and, of course, inspiring people. A lot of these people happen to be accomplished women who achieved many great milestones with their lives.
Here are 15 famous Indian women who have achieved, or are achieving amazing things.
1. Rani Lakshmibai
Rani Lakshmibai, more famously known as Jhansi Ki Rani, was born in 1828. She became Queen of Jhansi State when she was 24 years-old after her husband died, and she became one of the leading warriors in India's first War of Independence. Her life was short, but she has inspired many generations of Indian freedom fighters.
2. Mother Teresa
Mother Teresa, one of the most well-known humanitarians of the 20th century, was an Albanian-born Indian citizen born in 1910. As the founder of the Missionaries of Charity, she has spent most of her life helping the poor, the diseased and the unwanted around the world. Even in her eighties, this famous old lady was still working hard and spreading her goodwill across the globe. She died in 1997.
3. Indira Gandhi
Indira Gandhi, born in 1917, was the first woman to become Prime Minister of India. Known as the Iron Lady of India, she was one of the strongest political leaders of the country. During her time in power, she has led India on the path to social, economic and technological development.
4. Lata Mangeshkar
Lata Mangeshkar, known as the Nightingale of Bollywood, was born in 1929. This famous and beloved playback singer has one of the best recognized female voices in India. During her career, spanning seven decades, she has lent her voice to more than a thousand Hindi films.
5. Asha Bhosle
Asha Bhosle, young sister of Lata Mangeshkar, was born in 1933. She is also a famous playback singer who has one of the most recognized Indian female voices around the world. She has recorded songs for more than a thousand Bollywood movies, but she is also known for her pop, classical, and folk songs.
6. Kalpana Chawla
Kalpana Chawla, an Indian American astronaut born in 1962, was the first woman of Indian origin to go to space. She went on her first space mission in 1997. Unfortunately, she died in 2003 when the Space Shuttle Columbia disintegrated. She remains an inspiration for Indian women who want to achieve their dreams.
7. P.T. Usha
Pilavullakandi Thekkeparambil Usha, born in 1964, is a retired athlete who has been nicknamed the Queen of Indian track and field. She has won 101 international medals during her athletic career, and she is a true inspiration for young women who want to play sports and have big dreams.
8. Kajol Devgan
Kajol Devgan is a popular actress who was born in 1974. She holds the record for the most Best Actress wins at Filmfare, with six awards. She is known for many successful Hindi films, but also for her slightly unconventional appearance for an actress.
9. Kareena Kapoor
Kareena Kapoor is an actress who was born in 1980. One of the most popular actresses in Bollywood, she is also one of the highest-paid leading ladies. On top of being a hardworking actress, she is the co-author of three books, and she has her own clothing line.
10. Priyanka Chopra
Priyanka Chopra is a popular actress and singer born in 1982. After winning the Miss World beauty pageant in 2000, she started her career in the movie industry, and she is now one of Bollywood's most famous, and highest-paid actresses. She also has a career as an international singer.
11. Mary Kom
Mary Kom, born in 1983 as Mangte Chungneijang, found national and international fame as a boxer, and is now a five-time world amateur boxing champion. She was the only Indian female boxer to qualify for the 2012 Summer Olympic games, where she won a bronze medal.
12. Deepika Padukone
Deepika Padukone was born in Denmark in 1986, but she was raised in India. She started her career as a supermodel, and decided to become an actress. After many successful Bollywood movies and one Hollywood film, she is now one of the highest-paid actresses in the world.
13. Sonakshi Sinha
Sonakshi Sinha is another famous Indian actress born in 1987. She started her career as a costume designer, and made her acting debut in 2010. Since then, she has appeared in many successful Bollywood movies, she has won a Filmfare award, and she has sung in a few of her films.
14. Shirley Setia
Shirley Setia was born in 1993 in New Zealand, from Indian parents. This young singer is mostly known for her Youtube videos, where she performs songs in Hindi. She found fame when she entered and won a competition organized by an Indian music label.
15. Digangana Suryavanshi
Digangana Suryavanshi was born in 1997. She is an author, a singer, and a television and film actress who recently made her debut acting in Bollywood movies. She already has a promising career.