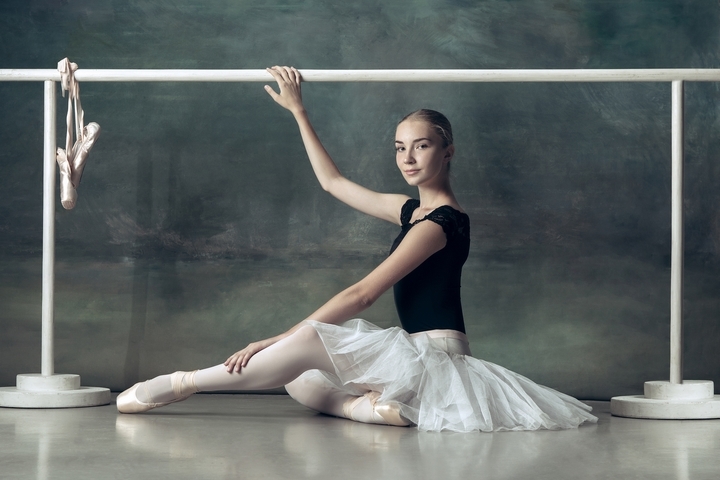 Many young women are taking dance lessons in hopes of becoming famous dancers. Not all of them succeed, but most women who learn how to dance will forever cherish the joy it brings them in their daily lives.
Here are 10 famous female dancers you might have heard of.
1. Anna Pavlova
Anna Pavlova, a Russian ballet dancer born in 1881, was the most celebrated ballerina of her time. Her dancing style was unique, and she inspired many young girls to take ballet lessons. She was mostly renowned for her interpretation of The Dying Swan.
Anna Pavlova eventually formed her own company, and was the first ballerina to tour the world. She was so passionate about dancing that she once refused to have an operation, simply because she was told that she would never be able to dance again afterwards.
2. Marie Taglioni
Marie Taglioni was born in Sweden in 1804 in a family of dancers. She is credited with being the first ballerina to dance entirely en pointe, and she perfectly embodied the idealized image of the Romantic-era ballet dancer.
Marie Taglioni became so famous that her name and her image were used on different types of merchandises. After she retired from ballet dancing, she taught social dance and ballroom dance in London.
3. Ginger Rogers
Ginger Rogers was an American dancer, actress and singer born in 1911. She is mostly known for her musical films and stage performances with Fred Astaire. Together, they introduced elegant dance routines that movie audiences had never seen before.
Her career started when she won a Charleston dance contest, and after her first performance tour, she worked in the Broadway musical Girl Crazy before being offered a Hollywood contract.
4. Irene Castle
Irene Castle was born in New York in 1893. Before Ginger Rogers and Fred Astaire were famous, Vernon and Irene Castle were a celebrity couple who appeared in Broadway musicals and in movies, and started a ballroom dance craze.
Irene and Vernon Castle got married in 1911, and their Castle Walk dance became their signature dance. Following Vernon's death in 1918, Irene decided to retire from dancing because she was feeling lost without her husband.
5. Josephine Baker
Josephine Baker was born in America in 1906, but her career was centered in Europe, and most particularly in France. After a few Charleston dance performances in America, she decided to go to Paris to join the first revue to feature African American dancers.
She is mostly known for her Banana Dance, for which she wore a girdle of artificial bananas, but also for her luminous smile and her sweet singing voice.
6. Isadora Duncan
Isadora Duncan was born in California in 1877. Inspired by the art and culture of classical Greece, she helped lead the revolution towards modern dance with her natural and expressive style.
She eventually founded dance schools in the United States, in Germany, in France and in Russia so she could share and teach her unique philosophy and dance style, which contrasted greatly with the rigidity of traditional ballet.
7. Margot Fonteyn
Margot Fonteyn was an English ballerina born in 1919. She quickly became the prima ballerina assoluta of the Royal Ballet, and she was renowned for dancing the leading roles in classical ballets such as Giselle and Sleeping Beauty.
Margot Fonteyn was named a Dame Commander of the Order of the British Empire for her contributions to British ballet, and she kept being involved in the dance world until her death in 1991.
8. Martha Graham
Martha Graham was an American dancer and choreographer born in 1894. Many consider her to be the mother of American modern dance, and she has also been called the Picasso of Dance. She has been the first dancer to perform at the White House.
The Martha Graham School of Contemporary Dance in New York is still teaching her unconventional, fierce and unique dance style to passionate young dancers.
9. Katherine Dunham
Katherine Dunham was an African American dancer and choreographer born in 1909. During her long career, she merged elements of ballet with modern dance, and the traditional dance forms of Africa and the West Indies to create a unique style of jazz dance.
She has directed the Katherine Dunham Dance Company, which was the only self-supported black dance troupe in America, and she has worked as a choreographer for many musicals, movies and operas.
10. Ruth St. Denis
Ruth St. Denis, born in 1879, was an American modern dance pioneer and leader in her profession. She considered dance to be a spiritual expression, and she was frequently integrating Oriental philosophies and Hindu mythology in her choreographies.
With her husband Ted Shawn, Ruth St. Denis founded the Denishawn School of Dancing and Related Arts, which was known for its influence on ballet and experimental modern dance.