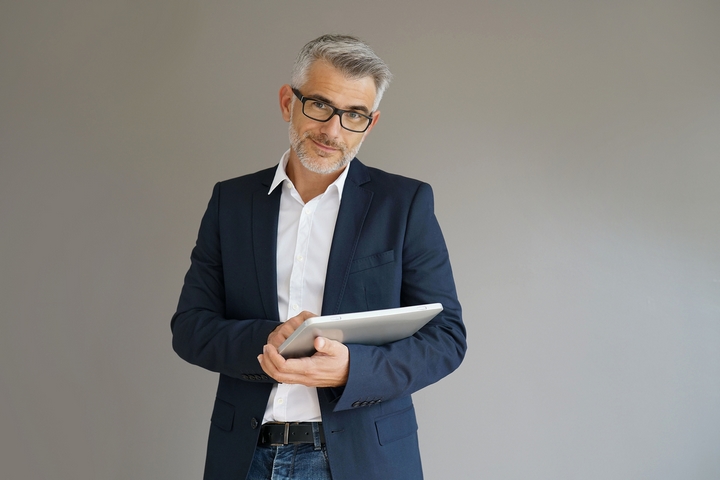 One of life's many facts is that we are always aging. Aging gracefully is a wonderful thing that many are grateful to experience in retirement, but aging does have quite a few downsides. Vision blurs, sounds become dull, and the memory becomes a bit foggier.
Fortunately, as technology advances, so do the tools that can help make aging easier and easier. Now that we all have small, ever learning computers in our pockets at most times, there are plenty of applications that cater to our aging friends in order to make their lives easier and safer than they were just a couple decades ago.
These are the best senior citizen apps available on Android and iOS:
1. Car Finder AR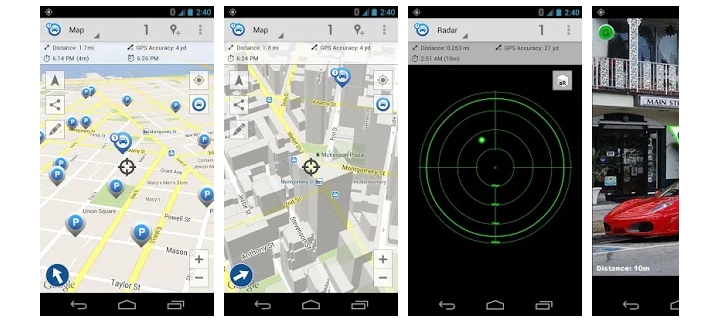 This senior citizen app is useful for the elderly, as well as the less attentive of those among us, Car Finder AR will help you remember exactly where you left your car anytime you lose track of where you've been. The app uses augmented reality and 3D Google Maps to easily help you find where you're going.
The Car Finder AR app costs $1.99 to buy, and is available for Android and iOS.
2. Red Panic Button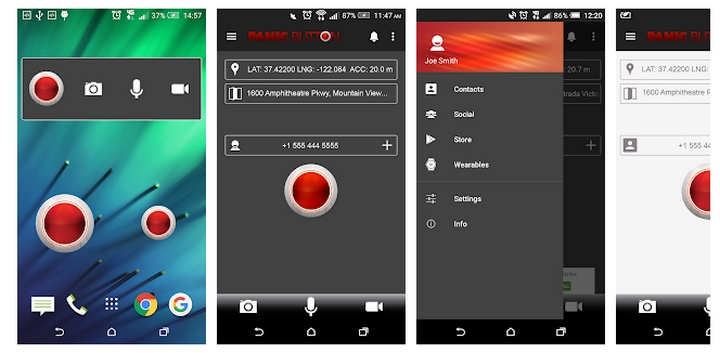 As a free app, the Red Panic Button will most certainly be a lifesaver for someone in need. Throughout the years, alert systems for the elderly and at risk have taken a few forms. They've been bracelets, necklaces, and the tool is now available as an app. When you press the Red Panic Button on your phone, it will send out an emergency alert to people on a pre-designated list of contacts to let them know you are in need. The app will also send them your current location so they can reach you as quickly as possible.
Red Panic Button is available on iOS for free, with a version on Android that is free to use, but with paid premium features.
3. Simple Senior Phone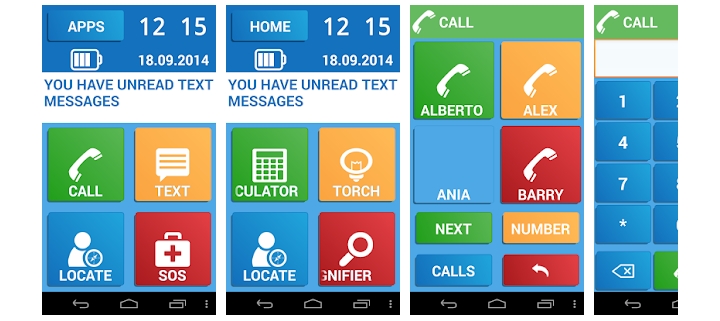 Found on Android, this handy senior citizen app makes smart phone use easier for those who aren't too adept with touch screen technology, or those with sight issues. The app is quite simple by design, as the entire screen becomes filled with big, clearly defined buttons that take the place of small, numerous app icons.
Replacing those icons are a date, time, and battery display, a small window that displays messages, call and text buttons, a location finding button, and finally an SOS button that will send out an alert for you at the press of a button.
The app is free for Android, and allows for other buttons to be added, such as a calculator, a music player, or a magnifier for reading.
4. Pill Box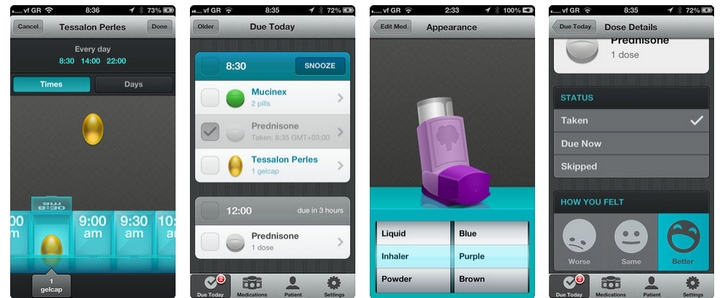 Prescriptions are pretty important and can quickly become a vital part of life. However, as important as it is to take your medicine, it can be a real task to remember to take it on time. This is especially true for anyone who has multiple prescriptions to take multiple times a day. That's precisely where the Pillboxie app comes into play.
For absolutely free, you can set up a custom pillbox of your prescriptions, and the app will remind you when it is time to take the medicine, with detailed instructions on what you need to do. This can be a real time saver and headache manager for many people, young or old.
Pillboxie is available for free via iOS.
5, MedWatcher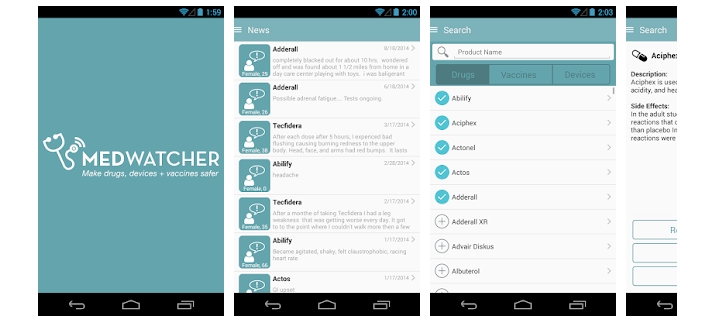 Pillboxie is a great senior citizen app, but not every senior has an iPhone. Luckily for users of Android, there is MedWatcher. Developed in collaboration with the FDA, MedWatcher has the unique ability to report any side effects of a drug directly to the Food and Drug Administration, so they can get a better understanding of any possible effects a certain type of medicine may have on a person. Naturally, it also schedules reminders and gives instructions regarding taking medicine, while displaying any descriptions, uses, and side effects related to your medicine.
MedWatcher is available for free on Android and iOS.
6. Blood Pressure Monitor
Keeping track of your blood pressure can be an important part of life that isn't very easy to keep organized. The makers of the Blood Pressure Monitor app knew this and created an accessible way for people to have detailed information on their day to day developments.
After you test various factors in your life, such as blood pressure or weight, you simply enter them into the app, and then the data is saved away safely, and can be easily exported to your healthcare provider via email. This allows your doctor to keep a closer eye on your health, and can even identify things in your life that may be detrimental to it. If you like doing exercises around the house, this app is a must-have for its usefulness.
The Blood Pressure Monitor is only available on iOS for now, and is free to use.