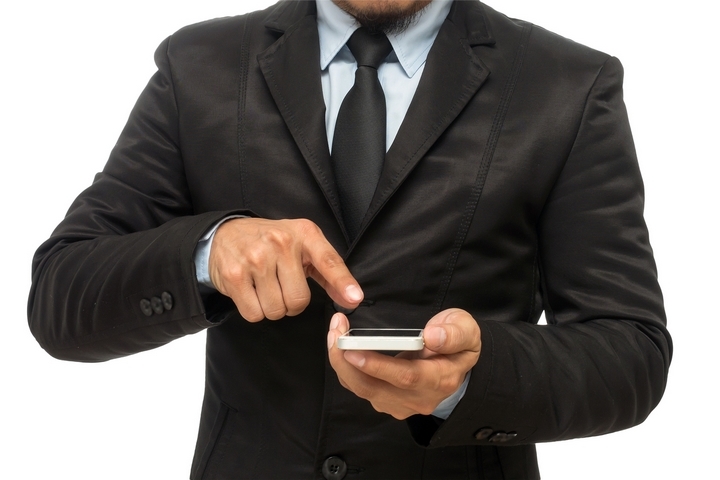 There are a variety of reasons that someone would be traveling, whether it's across their country, or across the world. However, there is one constant truth that all travelers face: Money is vital to a good journey. As technology advances, the concept of legal tender is becoming less and less prominent as it once was.
Naturally, credit is taking its place due to the convenience and security of online banking, but in order for online banking to work, you must have a reliable means to access that money. This is especially true for a traveler, and that goes double for one visiting a foreign country.
In this list, you will find the best money exchange apps for travel:
1. Venmo – Most popular money exchange app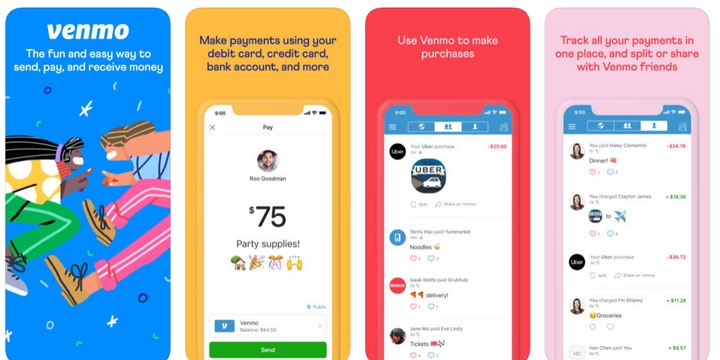 "Venmo me!" This money exchange app has become so popular today that it has even become a commonly recognized verb, and for good reason. It allows a person to make easy payments to both friends and family from wherever they are, plus you can do this without a fee.
Venmo also claims to have a tier of security similar to that of a bank, so you hopefully won't have to worry about whether or not your funds are safe. The app is free to download, and easy to set up, making payments on the go easier and more convenient for travelers everywhere.
Download the Venmo money exchange app on The Apple Store.
2. Western Union – Most convenient money exchange app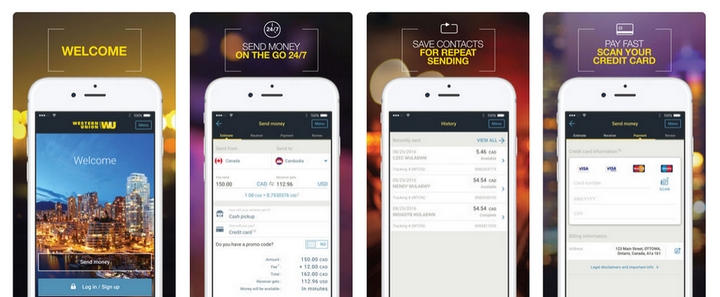 This convenient money exchange app believes in saving you time in big ways. The Western Union app has dropped cumbersome information entry fields wherever it can, and has streamlined the fields that are there. It even comes complete with a card scanning feature to save you from having to enter all of those credit card digits.
You can pay directly from your bank account or credit card, and even keeps track of your transfers so you can easily check to make sure your account isn't being used by someone else. The app is free to download, but you can only send up to $500 at a time for a $5 fee. It will certainly work in a pinch for any traveler needing to access their funds, however.
Download the Western Union (CA) money exchange app on The Apple Store.
3. XE Currency App – Most versatile money exchange app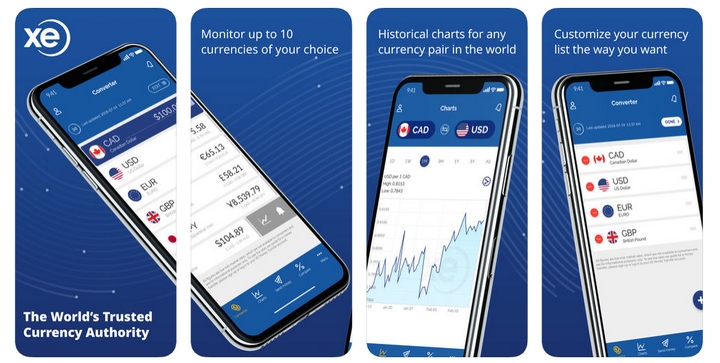 While this app doesn't seem to really allow you to exchange money on the go, it would still be a pretty vital currency app for any international traveler for a few reasons. A big function of this app is that it works offline, saving you data. All you have to do is download the exchange rates for the specific place you will be visiting.
However, the main function is that it will calculate exactly how much money you have in that part of the world, and will provide valuable updates on any new developments on your trip. The XE Converter App will definitely save you some headache and time when you have to calculate how much to pay, and might just save you from paying too much for a service or product.
Download the XE Currency app on The Apple Store.
4. PayPal – Best free money exchange app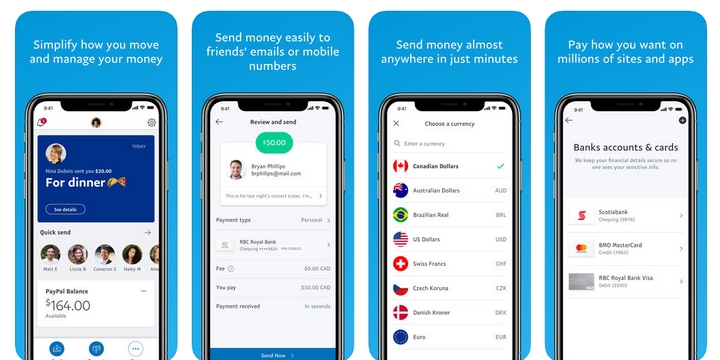 This free money exchange app predates Venmo, and is still a viable choice today. PayPal allows you to transfer money from person to person so long as they also have a PayPal account, just like Venmo, but it also allows you to make purchases at select establishments. The app, itself, is a bit more corporate than Venmo, as is evidenced by its overall look and feel, as well as the tighter hold on security that it has.
You will have to enter a password each and every time you open the app, but a small inconvenience is worthwhile for the security it provides. It may not be great for transfers to friends and family, but international transactions are where this app shines. As you can imagine, this makes it quite valuable to the traveler at large. While the funds make take a little time to transfer, it is still a great app that offers plenty of options, all while being free and easy to use.
Download the PayPal money exchange app on The Apple Store.
5. WorldRemit – Best money transfer app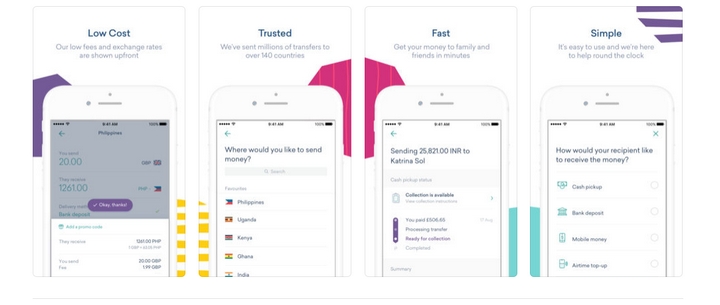 The WorldRemit app understands that speed is valuable for money transfers, and that is most certainly reflected in the way the money exchange app works. It allows you to send money to contacts in over 140 countries, and allows funds to be received as a cash pickup, mobile credit, airtime top-up, or a bank deposit.
As far as time is concerned, these transactions take only mere minutes to complete, which is very helpful to anyone needing to be on their way. In order to ensure that a transaction is complete, both parties in said transaction receive an SMS or email notification to ensure that no misunderstandings occur.
However, any charges you may face from transferring funds depend on how much money is involved, and where it's going, so you may want to look up what fees you will be dealing with beforehand.
Download the WorldRemit money exchange app on The Apple Store.