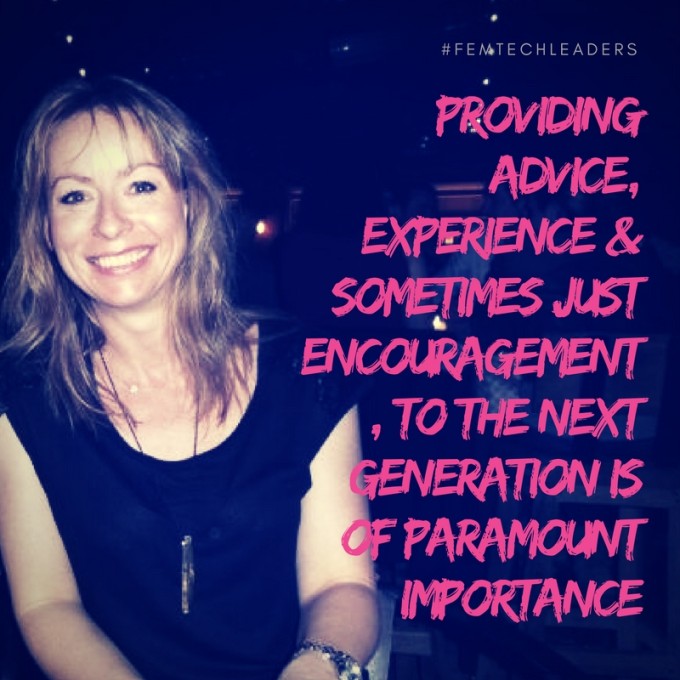 Global Innovations, Operational Efficiencies, and Diversity & Inclusion Programs Leader
London, United Kingdom 
Your career in banking started out in recruiting, and ended up as head of transformation/innovation. How did your time in HR
influence your views on how to best tackle system transformations?
Although business transformation is perceived as organisation and processes, in reality it always comes down to inspiring the leaders and staff to motivate them to thrive and change. My HR background fed my natural interest in psychology and behaviour and gave me greater awareness and understanding of personality types and how these influence people's reactions and interactions. It provided a solid grounding for working with a wide range of people to achieve change management transformations, in particular when addressing people's motivations for change. It helped me understand that the buy-in and belief in the benefits of change is the critical factor to delivering success. Systems support the human activity and meaningful change, not the other way around.
You were part of the flagship team that created and launched BNP Paribas' Women's Internal Network (WIN), as part of the bank's Diversity & Inclusion program. What did you learn about transformation from being part of WIN?
In a nutshell, without management buy-in at all levels, transformation is very difficult, if not impossible to achieve. What needs to be addressed first is how a leader or managers' mindset can be influenced, how to help them understand that diversity isn't just a 'women thing' or a 'gay thing', but is something that affects everybody. Everybody has a story to share through being touched by diversity or exclusion, whether it was aimed at them, a family member, a friend. It is getting people to talk about their stories, which helps change the narrative to make diversity cease to be 'imposed' and into something which transforms mindsets and delivers proper meaning to the firm. The aim is for all of us, as leaders, to lead by example as well as ensuring that good D&I practice is built into appraisal and bonus systems and into the culture of the organisation. They should set the culture, standards and belief that everyone has different strengths to bring to the table.
Did you ever think you'd become a champion for women's issues inside a bank? How did you get involved with WIN?
I grew up with parents who shared all domestic and childcare responsibilities and who both worked full time. So it wasn't until I left university and joined the workplace that I realised women needed championing! And not just women, all diverse people. Early in my career, I worked in alpha environments, where it felt like women were perceived as fluffy, however, seeing women succeed despite this, demonstrated the need for credible champions who could change the narrative and demonstrate the absolute value that women add in the work place. In establishing WIN ten years ago, as Head of Recruitment, I could see a gap, or a need, which was working against us when trying to attract female talent. A few likeminded individuals came together and the network was born!
We talked extensively about the need for men to be involved in Diversity & Inclusion initiatives. How did your experience of bringing men into WIN play out?
A challenge for our network was that we were a women's network, focussing on women. Although we had some male members, it wasn't easy to engage men, as they didn't see it as 'their' network, so we rebranded into a gender diversity network and set the objective of engaging the majority – the men. Our first step was to challenge ourselves and change our Steerco. We adopted 7 male champions and the change just in the first 3 months was incredible. Men and women have different approaches, which is natural, but we saw immediately that bringing diversity to our own Steerco made us much more impactful! We needed men to engage men – to help us refocus away from being a talking shop, to a forum that providing meaningful output and well understood value to the bank.
You saw first hand what policy change can do to effectively promote diversity. How did it play out at the bank, and what would you mandate be the first and best policy to implement?
Experience has shown me that to make difference on diversity you have to be strong in your actions. To kick start a culture change around diversity, there needs to be meaningful buy-in from senior leaders, with KPIs and objectives built into their own and all of our performance management to ensure the change is achieved. Everyone, not just managers, should be appraised on it and it should be linked to pay – to promote and encourage a diverse workforce that adds value to the wider business. In addition, leaders and managers should ensure that for all hiring, there is diversity on the shortlists, both internally and externally, via headhunters, and that any internal talent programs reflect the makeup of society – both using quotas if necessary.
We spoke about another component to increasing opportunity and developing a rich talent pipeline, a much more personal one that has little to do with policy and procedure: for you what is that? 
Another passion of mine is mentoring. I feel that providing advice, experience and sometimes just encouragement, to the next generation is of paramount importance. I also enjoy learning from my mentees, who never fail to teach me something in return! Mentoring also feeds into the diversity angle as a fantastic tool and opportunity to be heard. The power in it is the opportunity to talk to someone who you wouldn't usually get access to. Also for them to get to know you well enough to potentially sponsor you for new opportunities.
During your time as Head of Innovation, and then most recently as Head of Front Office Efficiency, you spent a lot of time looking at Fintech and how it could change the bank's internal landscape. What did you learn about bank/Fintech collaboration during that time?
There has been an explosion in the number of new Fintech entrants, each typically offering a niche, nimble and flexible solution to a particular area of inefficiency. It is essential that banks have a clear strategy around interaction with start ups, incubators and VC houses and the truth is that many still don't have this. Banks who have a fragmented approach to their interactions are at risk of missing key themes or disruptions coming out of the space. I believe all Financial Services firms should have an innovation team at their core, co-ordinating the internal creative collaboration and committing time and resources to tracking of key external themes and disruptions, as well as identifying strategic investments. Financial Service companies with innovation teams as established as their risk or learning & development teams are leaders in this race.
Have you pinpointed the intersection of the bank's operational efficiencies and Fintech?
I strongly believe that there is substantial disruption coming to the financial services space and that the end result will be automation, outsourcing or white labelling of any non proprietary functions or services currently being done in house. Current revenues can not sustain shareholder value with, for example, the amount of costs involved in implementing and maintaining all the regulations. Hence large scale disruption must occur to reduce costs outside of the current plans. Technology and the innovations in the start up space will play an integral part in this disruption.
You recently decided to leave BNPP. What prompted you to step away from the bank? Does your next adventure involve Fintech?
I recently wrote an article about the future of tech in financial services, in which I covered the two current focusses in banking, which are cost cutting and regulation. Both of these will be addressed by technology, in incremental but also very disruptive ways. I want to be part of this disruption, in the heart of it, and i didn't see that it was possible from within one organisation. I took the opportunity to take some time out to investigate where I fit within the innovation, tech and start up space. It has been a really fun adventure so far! However, my interests do not lie solely in the Fintech space, I find any disruptive technology fascinating.
What do you plan to do next?
Ideally I would like to leverage my expertise in innovation strategy, agile organisation design, client development and communication with small to mid size tech companies (sector agnostic) to support them in maximising their RoI and profitability as well as working with large corporates on their innovation strategy.
Who has had the most influence with respect to your own career?  Why? 
Being brought up by entrepreneurial parents who work full time certainly had an influence on me and on my work ethic. In particular my mother, who is incredibly driven, focussed and commercial. They always encouraged me to try everything and at no point did I ever feel that there was something I couldn't achieve. I was the first, and am still the only person, in our extended family to go to University.
In the last 15 years, my husband has been an incredible influence on me. Until recently, he was a Colonel in the Army and moved role and location every 2 years, as is standard practice in the military. It is also standard for the wife to follow the husband and support them in their career. Nick fully supported and encouraged me to follow my own path and maintain my own career, even though it took me to Paris and New York and we only saw each other at weekends. Without our commitment to each others' careers and full acknowledgement of the difficulties it imposed on our relationship, it would have been very hard to succeed.
What do you see as the future trends for Fintech?
For Financial Services, technology is the key enabler, particularly around providing a continually improving and seamless service no matter where the platform, staff and knowledge are based. As Financial Services companies are under cost pressure to run a more dispersed business, both through geographic footprint and 4-D teams (dispersed, diverse, digital and dynamic), clients' requirements to feel safe are emphatic. Technology needs to ethically facilitate this.
Additionally, consumer driven demand for financial services to be innovative and shareholder demand for cost reductions have to be balanced against regulatory requirements. One can't afford to be left behind; there is absolute expectation that financial services are on top of the new technological themes, such as block chain, yet capital requirements have a direct link to operational risk, which includes IT and IT processes. If systems or processes are flawed, the capital requirement could increase. Hence technological innovation needs to be carefully balanced.