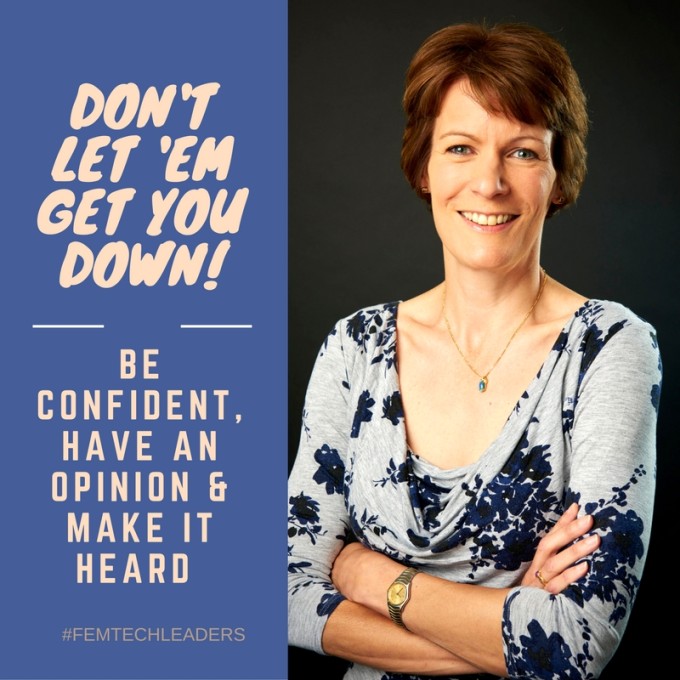 Chairman & Co-Founder, FirstCapital
London, England
@hazel_moore  | LinkedIn Profile
You've garnered accolades for your work in Private Equity, but you didn't exactly plan on being in finance. You studied Natural
Sciences at University. How did you wind up in finance?
I started in finance by chance really. I had a degree in sciences, but through a series of circumstances I found myself in Hong Kong and I needed a job. As Hong Kong is a major financial centre, it seemed like a good idea to try to get a job in finance, and so I wrote to a lot of people asking them to employ me. I got lots of rejections, but luckily I found someone who was prepared to take a chance on me.
You spent your early 20s in Asia, but how you ended up there is quite unique. Tell us about what drew you to Asia in the first place.
While I was at university I started to study karate. It became a passion of mine, and I had the opportunity, post graduating, to go to Japan with some team-mates to train at a university in Tokyo.
How does Karate impact how you practice business? How has that shaped your personal philosophy?
I find karate not only physically challenging, and a great way to stay fit, but also mentally demanding. Even doing basic techniques requires focus and attention, and a constant question "am I doing this right?". There is always something to learn, and always room for improvement. At work I am the same, I am always seeking to ensure that I am doing the best I can, and I try to continually learn from my experiences so that I can do better next time.
Are you still active in Karate?
There were a number of years when I did not train, but when my eldest child was five he started karate at a local club, and while I was taking him to classes and watching him train I got the bug again! I now train twice a week and I also compete, as a senior. I am the current senior champion for the Four Nations (England, Wales, Scotland and Ireland) for my association (JKA England).
You experienced "The Asian Tiger" first hand – how did that influence your next venture in private equity? How did it shape what you saw as the gap in the market?
I spent my early twenties working in Asia, and that was a very formative experience for me. It was a period of strong economic growth, particularly in Southern China, fueled by the investment and the entrepreneurial activity of the "Asian Tiger Economies". We worked very hard (and we played very hard) and there were great opportunities opening up, for example in the liberalization of the telecoms markets which had previously been state-owned monopolies. This was a tremendously exciting environment. I saw the same kind of dynamics in the late 90s when the first internet boom started to generate momentum, and that was the catalyst for setting up FirstCapital – the idea was to help tech entrepreneurs to raise capital to take their ideas to a global market, and to scale rapidly.
You're headed back to Asia, China to be specific, in a few weeks as a non-executive director of Innovate UK as part of a delegation. Tell us more about the role and what your mandate is at Innovate UK.
I am a member of the Governing Board (effectively a non-executive director) of Innovate UK, which is the innovation agency arm of the UK Government. Innovate UK funds innovative companies and connects them to customers and partners to help bring new products and services to market. We are actively looking to help build British companies and industries into globally competitive success stories. The visit to China is to explore continuing and deepening some of our activities and relationships there, as it is such an important potential market.
You've "always been doing tech focused research" in your financial services career. How did that focus lead you to co-found FirstCapital?
As you say, I've always been focused on tech, and in my previous role as an analyst in the public stock markets, I was always looking for great tech investment opportunities, and in marketing those ideas to institutional investors. FirstCapital was set up to serve tech entrepreneurs and growth businesses, by providing them advice on M&A, private equity and growth capital which specialized in the specific needs of tech companies, and there were very few professional service providers who were really doing that.
You mentioned in our conversation that taking a small business and making a medium sized business is really difficult – but that's what you do at FirstCapital. Why did you choose the difficult thing to specialize in?
A lot of what drives successful scale-up comes down to the people. The clients that we work with are hugely talented, driven, creative and inspiring people to be around. Plus every mandate is different and every client has unique needs. Helping to figure out what is needed to make the client a success, and working out how it is positioned in its market to drive maximum value is a really interesting challenge that makes every day enjoyable and different.
What's unique about that step between a small and medium sized company? Where's the growth/advantages/opportunities in that step?
It takes a certain type of person to start a company from scratch. They tend to be "out of the box" thinkers, with high levels of energy, creativity and determination, who make things happen when there is no blueprint to follow. When a company gets to a certain size, however, when it is no longer possible to know the name of every employee, and when you need to establish some structure and processes to enable everyone to do their job and to understand what is expected of them, they tend to need a different kind of leader. It's a difficult transition to make, because founders have a lot of emotional connection to the business they have created, and it can be hard to let go. A lot of what determines whether a company can successfully go from a small business to a medium sized business, and to drive the value in the business to the next level, is how well they make that transition, and how well the leadership can execute.
In helping business scale up, you focus a lot on the culture of the company. How have you been deliberate in creating the culture at FirstCapital?
We have a very unique culture in FirstCapital in our industry, and it is something that I and my fellow directors have been very careful to develop and nurture as the business has grown. A lot of investment banks have a very aggressive culture, we call it "eat what you kill" where individuals compete with their colleagues for resources in order to get deals done, driven by a compensation culture which is very focused on individual results. We take a different view, that success for the firm means success for everyone, and we foster a very open, collaborative environment where everyone is motivated to contribute to overall success. We also take the view that there is no such thing as "work-life balance" because work is life. A lot of banks have a culture of "presentee-ism" where you have to be in the office to be presumed to be doing a good job. At FirstCapital we enjoy what we do, and each others' company, but we also encourage people to go home when the working day is done, or to take time to go and see a child's school play or to pursue other personal interests!
You've spent a career as one of the few women in the meeting room: private equity isn't known for having a lot of women in the industry. With the dearth of female role models in the industry, what would advice would you give a young woman starting out in Private Equity?
Don't let the bast**ds get you down! Be confident, have an opinion and make it heard.
Would you have taken your own advice as a young woman?
Great question! I was never very good at taking advice!
You have a very strong opinion on the lack of diversity in private equity, even though you've said that being a woman in the industry has never been an obvious hindrance. What's your take on this?
I strongly believe that the lack of women in private equity is not a women's problem, it's a business problem. There are plenty of studies which show that more diverse teams (whether gender, race, age or other factors) provide better decisions. A lot of private equity is led by men from similar backgrounds, of similar ages, from similar schools and with similar personality types. I do not believe that this delivers optimal results, and I have observed plenty of occasions where it has led to board-room "group think". The reality is that the percentage of women in leadership positions in private equity funds is tiny – around 5%, so if there is to be a change, it has to be led from the top, by the men, and amongst other things it needs to encompass a recognition of a need for a change in culture.
What advice do you have for young people, not just young women, starting out in the industry?
I think the world has changed a lot over the last few decades. It is no longer expected that a person will go into a particular industry and will stay there and climb the ladder until they retire. I think it is OK to try something, take some risk, see if you like it, or change tack if you don't. You never know when you will reach a fork in the road and an opportunity will present itself. You don't want to go through life thinking "what if….?" Private equity tends to take people a little bit later, with experience in other fields rather than straight from graduation, and it may be for you or it may not, but you won't know unless you try.
Who has had the most impact on your career? Why?
My time in Hong Kong was very impactful for me, both because of the entrepreneurial, growth oriented environment, but also because of some key people that I worked with:
My first boss in Hong Kong, when I was a young analyst, allowed me a huge amount of freedom and responsibility to identify and develop my ideas, which was a fantastic learning experience. I was thrown in the deep end, but was also able to progress very quickly in my career, and to develop an international following for my recommendations.
My CEO in Hong Kong was also very influential in shaping my skills and experience. We had team meetings every day, where the global equity sales people decided what they would talk about that day, and he challenged us all to have, and express, an opinion. Not contributing equally was never an option. He would also take me out to meet his key clients, and gave me great exposure to senior decision makers in the industry.
At FirstCapital, I have been fortunate to have a small group of mentors over the last 8 years. They are former CEOs, chairmen and non-executive directors, and they have been hugely helpful and wise in providing advice and guidance for me and the other senior members of FirstCapital as we have grown the business and taken it in to the US.
Who do you consider to be strong women in the Fintech space?
You know, there is such a small number of women that I don't want to pick some out over others. Here's a great list published by Silicon Republic earlier this year:
https://www.siliconrepublic.com/companies/women-fintech-finance-technology
What do you see as the three leading trends for Fintech?
Fintech companies are increasingly looking to incumbent banks as partners and enablers, rather than trying to tackle them head on. Conversely banks are also more open to engaging with fintech companies rather than seeing them as irrelevant or annoying
Increasingly we are seeing adopting of machine learning and artificial intelligence to make use of data and generate better, real time decisions in areas such as wealth management and lending
After the initial land-grab and fundraising frenzy, things have settled down a bit. The bar for fundraising and M&A has been raised. Companies need to demonstrate their commercial model, unit economics and a clear route to profitability