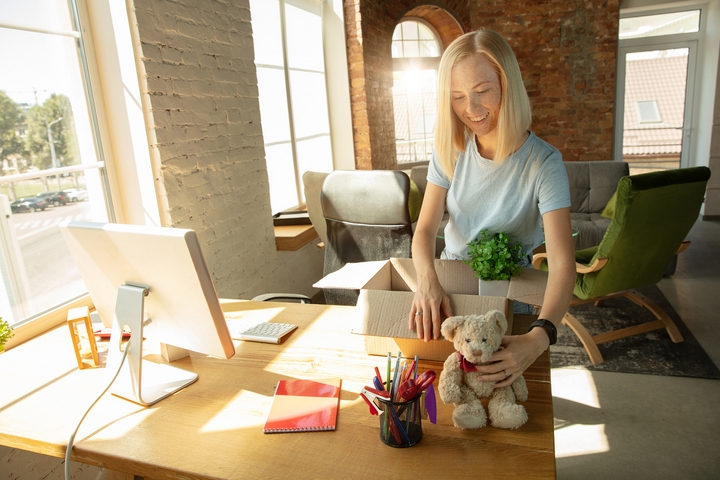 Your office furniture projects a specific image for your company. Your company's image is not only for potential clients and the general public, but also for your employees. An orderly and impressive workplace can boost productivity and employee morale. There are plenty of workable office furniture solutions that can help you get the most out of your furnishing budget.
That does not mean that you need to sink a fortune into your office furniture ideas. Whether you are buying new or used office furniture, your office should project a professional appearance. When you are ready to furnish your office, consider these handy office furniture ideas before buying.
1. Think branding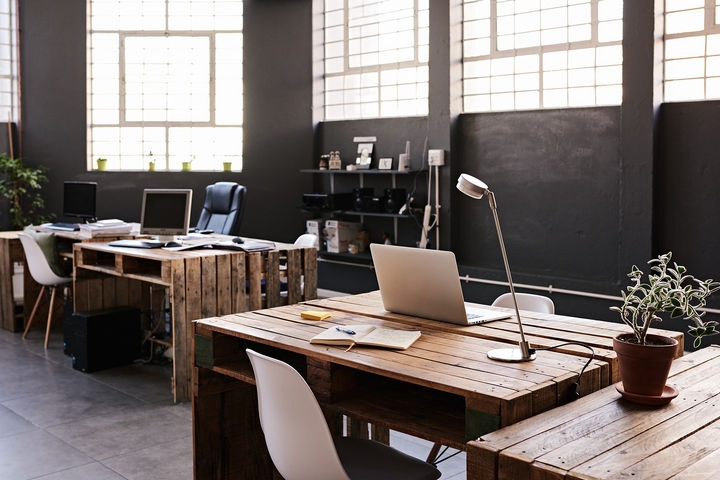 Think of your furnishing as being part of your company's brand. Your office furniture should reflect your company's branding in discrete ways. Your company image can just be a list of adjectives that you want to characterize your firm. Is your firm dynamic, stoic, hip, institutional, trustworthy, eco-friendly, or socially conscious? How can your office furniture showcase the qualities you associate with your company? No matter your firm's size, give some thought to what your office furniture says about your company.
2. Coordination over flash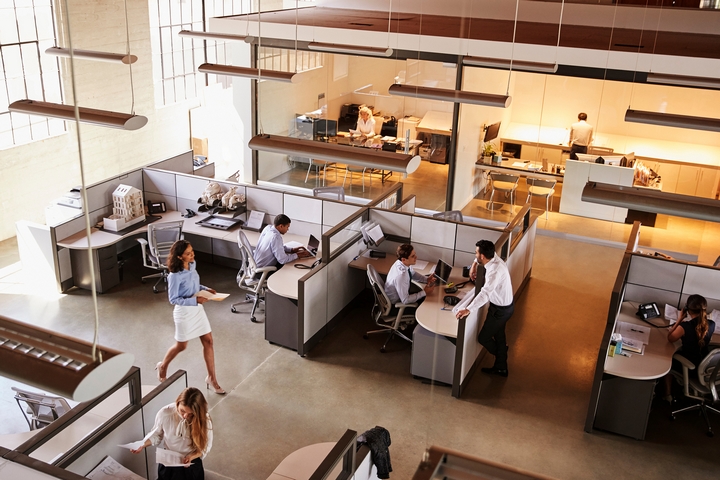 When contemplating office furniture ideas, good taste and restraint go a very long way toward shaping a consistent image for your company. Repeating or echoing discrete accents like a plant or design element can make the most of otherwise empty spaces. Aspire to creating a simple and tasteful look that is coordinated across your workspace using a steady color scheme that is discretely repeated throughout your office.
Grey and other neutral tones work well with accent colours like magenta, indigo, or deep green that reflect company branding. Use and echo your company colours.
3. Avoid clutter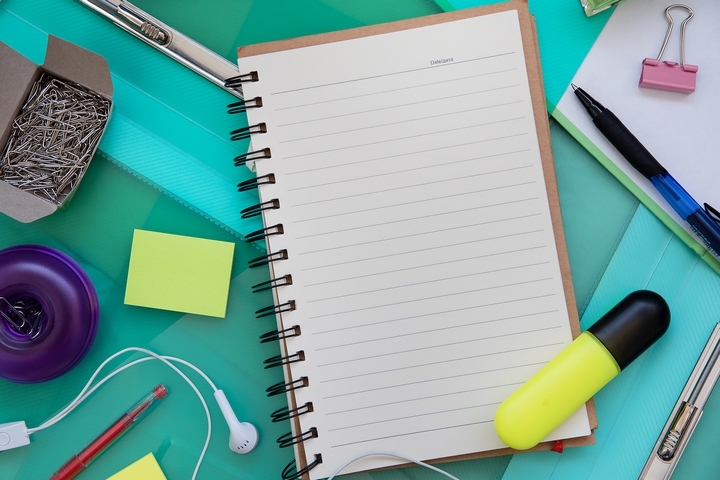 There's a reason so many horror movies wind up in storage rooms or basements. The disorganization of these spaces suggests a chaotic frame of mind that people find terrifying. Stacks of chairs and tables make a space look desolate and forsaken. Well-accented open spaces can be arranged to suggest order and promote clear thinking, both of which are great for productivity and professionalism.
4. Comfort and ergonomics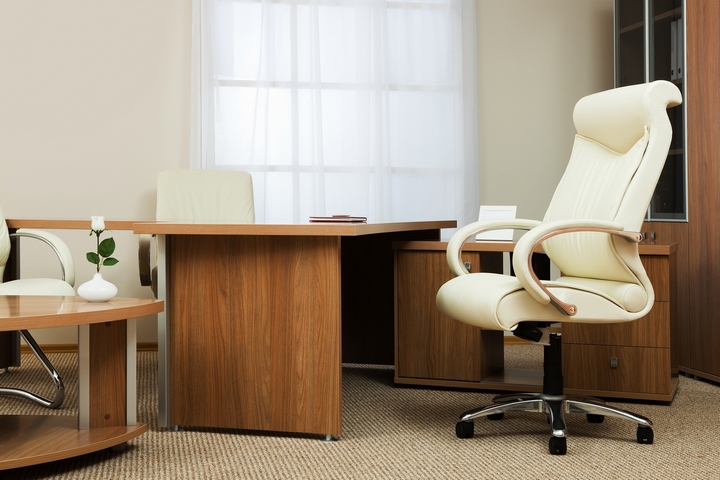 Seek out office furniture that is comfortable. Invest in high quality, ergonomic chairs. Your employees are in their chairs for up to eight hours a day. In addition to comfort and boosting morale, back pain and musculoskeletal issues like wrist and hand problems are among the leading reasons employees take sick days. An investment in ergonomic seating will easily be recovered in productivity over time.
Also consider the versatility of the office furniture. A seldom-used conference room is wasted space. Choose furniture that can be used for a range purposes, or be rearranged to meet different specific business needs. Modular furniture is great for transforming a space from a reception area to an auditorium or conference room with a roundtable.
5. Standing desk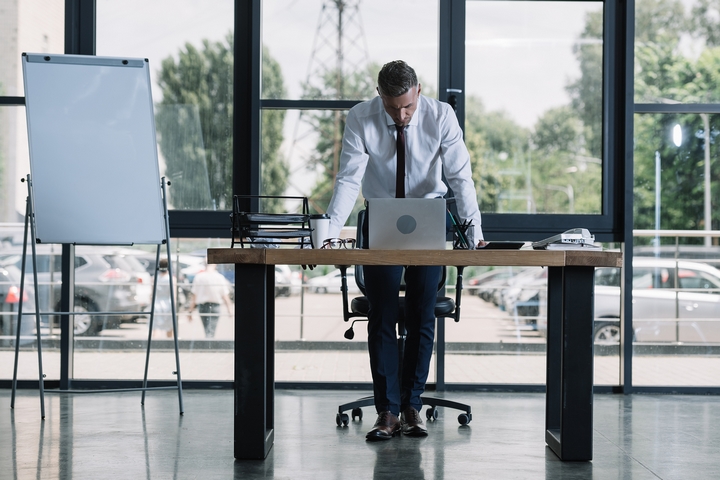 You may have seen the headlines that proclaim that "sitting is the new smoking." These reports highlight the link between chronic health problems and a sedentary lifestyle. To combat this problem, invest in at least one standing desk that can be used as a shared workstation booked through your interoffice appointment system. Standing desks are becoming increasingly popular and there are many models on the market suited to any price range.
6. Collaboration spaces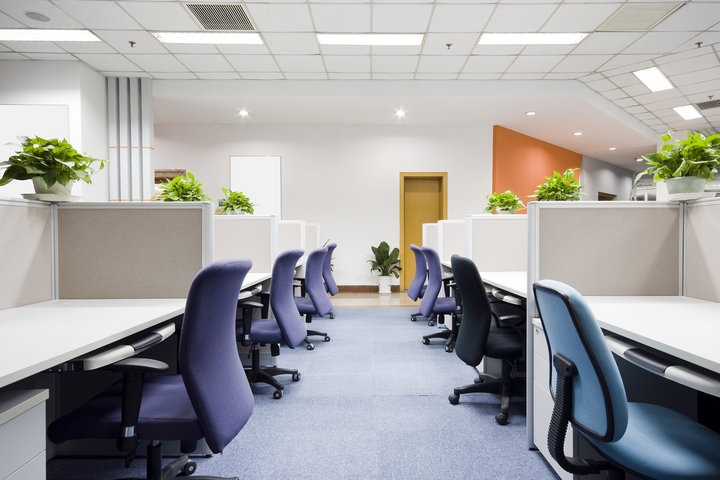 Comfortable collaborative spaces for employees to meet can be extremely useful to a company. They can be designed in number of different styles to serve different purposes like social exchange, problem solving, presentations, or "war rooms." These spaces promote creativity, innovation, and the cross pollination of ideas between departments while allowing for informal brainstorming and collaborating on discrete projects.
7. Embrace storage solutions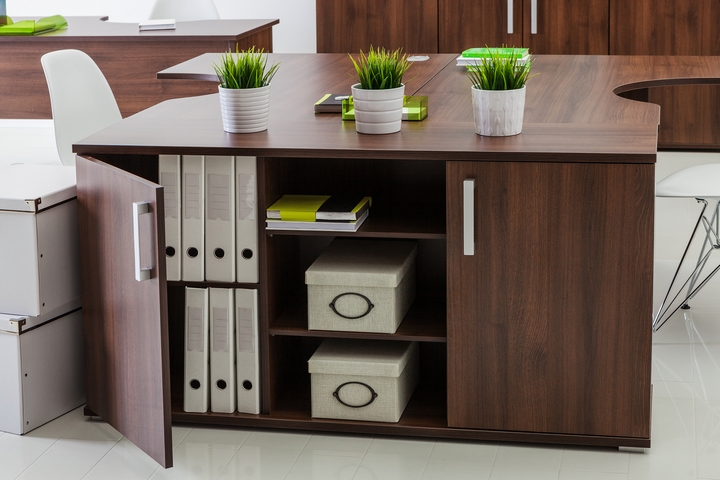 Did you know that the storage space industry has been experiencing a decade-long boom? With the variety of office furniture ideas available, you should shop around to find a storage solution tailored to your company's particular storage needs. Think about what you will need to store to cut down on the amount of furniture. Shelving and cabinets can be custom built to fit unconventional spaces and maximize your storage potential while harmoniously blending in with the overall appearance of your workplace.
8. Accentuate natural lighting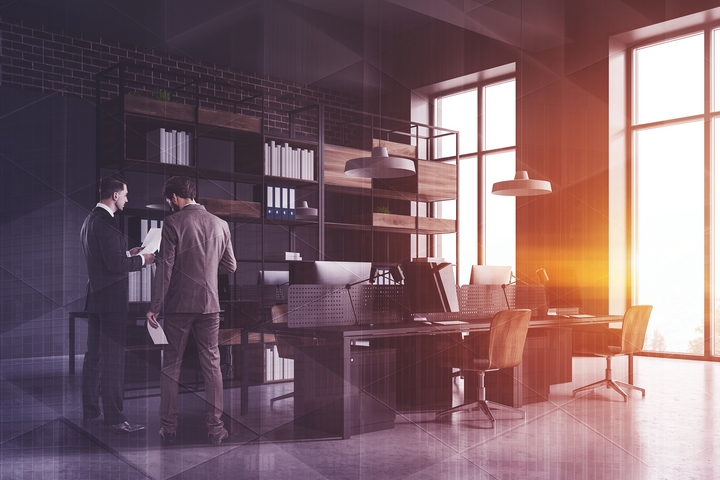 Embrace opportunities to introduce natural light into your workplace. Natural light boosts morale and can save of electric bills. Arrange desks and office furniture to take advantage of windows and skylights.
9. Think acoustically
Noise can be disruptive. Think of ways to use office furniture like acoustic desk screens to minimize the ways sounds like clacking heels and office machinery affect your workplace.
10. Plants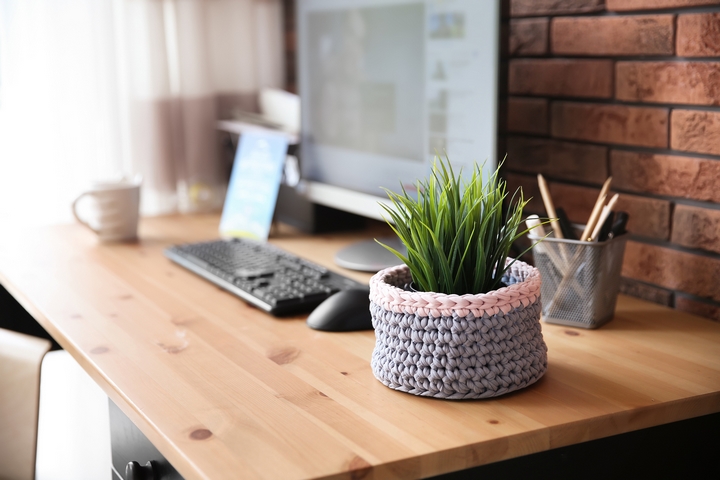 Leave space for life in your workplace! Having plants in a workplace is recognized as a way to reduce stress and boost morale. Touch up shelving and furniture with living plants that require minimal care. Pothos plants are famous for being a robust and difficult-to-kill indoor plant. They also do well in artificial lighting environments
11. Avoid overly 'corporate' art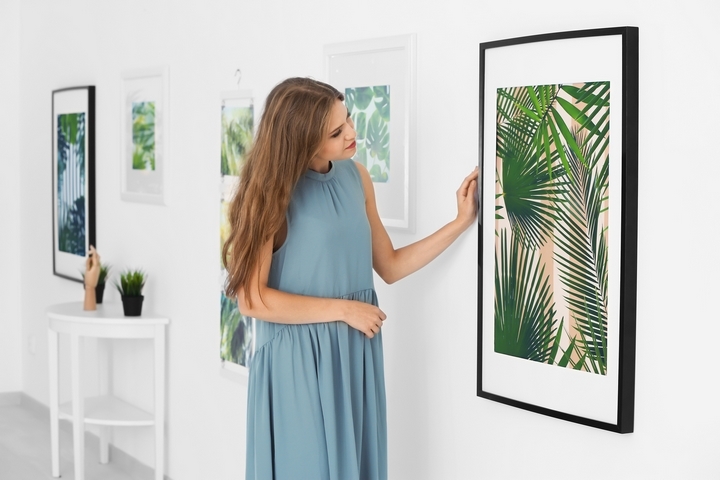 There's a growing homogeneity in what's available in office decor. Chain stores stock many of the same mass produced images of skylines and abstractions and other decorative objects. As a result, people see the same kind of corporate art everywhere. Dare to be different. Consider patronizing a small local gallery that deals in original artworks and photography. If you are working on a tight budget, minimalist images and photographs go a very long way.