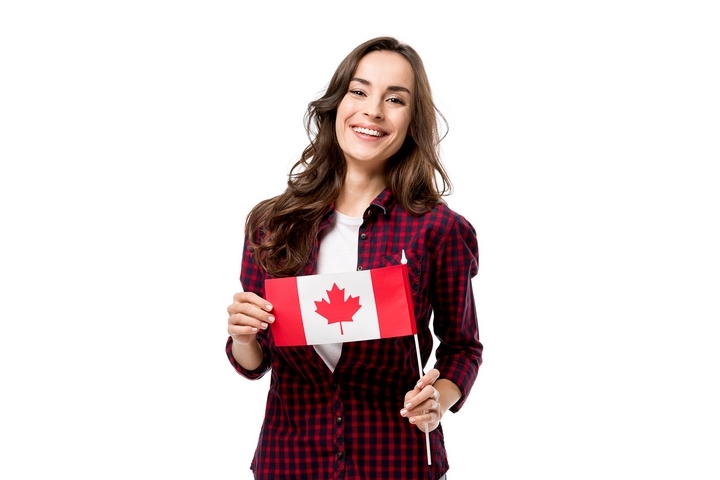 Canada has its share of famous people despite having a relatively small population. The Great White North has produced a diverse array of famous Canadians from all sorts of backgrounds, whether it is entertainment or sports, medicine or technology. And, as Canada only grows its stature, the country is getting even more recognition with many famous Canadians on the rise.
So, who are some of the most famous people to be born in Canada? Here are the 10 most famous Canadians and their impressive success stories:
1. Terry Fox
Known as one of the most famous Canadians, Terry Fox was diagnosed with bone cancer at a relatively young age of 18 and had to have his leg amputated. But that did not deter him from initiating his journey across Canada to raise awareness of bone cancer and money for research. Tragically, this Marathon of Hope was cut short.
A third of the way through his journey, his cancer returned, and he died a few months later. Each year in over 28 counties, people take part in the Terry Fox run to raise money for cancer research and walk in his memory.
View this post on Instagram
2. Viola Desmond
Viola Desmond is one of the most famous Canadians, known as a pioneer of black rights in Nova Scotia. She is also the first Canadian female to appear on Canadian currency. In 1946, she had gone to the New Glasgow Roseland theater and sat in the lower bowl. However, the manager asked her to get up and leave as this seating area was only reserved for whites. When she refused, she was jailed for defiance.
Eventually, the country did make it right by pardoning her in 2010, nearly 45 years after her death. But she was one of the first few people in Canada to show their defiance against discrimination and racism.
View this post on Instagram
3. Wayne Gretzky
Wayne Douglas Gretzky is a former Canadian professional ice-hockey player. Nicknamed as "The Great One," Gretzky is considered to be the greatest hockey player ever. He is among the best-performing hockey player ever in NHL with more goals and assists than any other player. He holds 61 NHL records, 40 season records, 15 playoff records, and six All-Star records. With such an impressive track record, Gretzky is one of the most famous Canadians to ever play the sport. He inspired a whole generation of hockey players to be just like him.
View this post on Instagram
4. David Suzuki
David Suzuki is a scientist and activist. David has been extremely active in raising awareness about environmental issues. He is the host of the popular TV show "The Nature of Things" and also writes a weekly column on environmental issues. His column is published in newspapers across Canada. David Suzuki is well known for his outspoken opinions regarding climate change, global warming, and economic inequality.
View this post on Instagram
5. Gord Downie
Frontman of the rock group, Tragically Hip, Gord Downie may have battled terminal brain cancer during the last years of his life, but this did not stop him from being a major voice for the promotion of indigenous rights. His concerts and speeches have generated tremendous awareness of the plight of the natives in Canada. He is considered to be one of the most influential artists in the history of Canadian music and even after his death, his legacy remains.
View this post on Instagram
6. Lester B. Pearson
Lester B Pearson was the 14th prime minister of Canada and is the only famous Canadian to have won the Nobel peace prize. He won the Nobel prize because of the role he played as the Minister of External Affairs in 1956. He urged both the English and French to exit Egypt during the turbulent Suez crisis, helping Canada's reputation as a friendly home for immigrants and refugees.
During the latter part of his leadership, he also helped implement universal health care and a pension plan for all Canadians.
View this post on Instagram
7. Frederick Banting
Frederick Banting is another Canadian who won a Nobel prize, but he was a medicine man. He was the one who discovered insulin. Along with Best and Macleod, the trio helped discover insulin, which has today saved hundreds of millions of lives. Banting is the youngest recipient of the Nobel prize for medicine as he was only 32 when he received this honor. Banting is one of the most famous Canadians to work in the medical setor.
View this post on Instagram
8. Tommy Douglas
Tommy Douglas is a Canadian who many people may have not heard of but who has made a difference. This Scottish immigrant entered politics and played a major role in bringing universal healthcare for all Canadians. After having seen the American healthcare system, he decided that socialized medicine would be more practical for Canadians.
View this post on Instagram
9. William Shatner
William Shatner is probably the most famous Canadian in Hollywood. Having played Captain James T Kirk in the TV series Starship Enterprise, he is globally famous for this role. His 60-plus years in Hollywood led to fame, fortune, and a larger-than-life popularity all over the world.
View this post on Instagram
10. Michael J. Fox
Michael J. Fox is another Canadian actor who is most well known for having played Michael Keaton on the TV series Family Ties, and later as Marty McFly in the enormously successful Back to the Future movie series. At the peak of his career, he was diagnosed with Parkinson's disease and was forced to retire. Today, he is a spokesperson for the Parkinson Foundation and an advocate for research in the field.
This is a very limited list of famous Canadians who have outshone in their respective fields. Other famous Canadians include Alexander Graham Bell, Alex Trebek, John Kenneth Galbraith, James Cameron, and Neil Young to name a few. Who else can you name?
View this post on Instagram