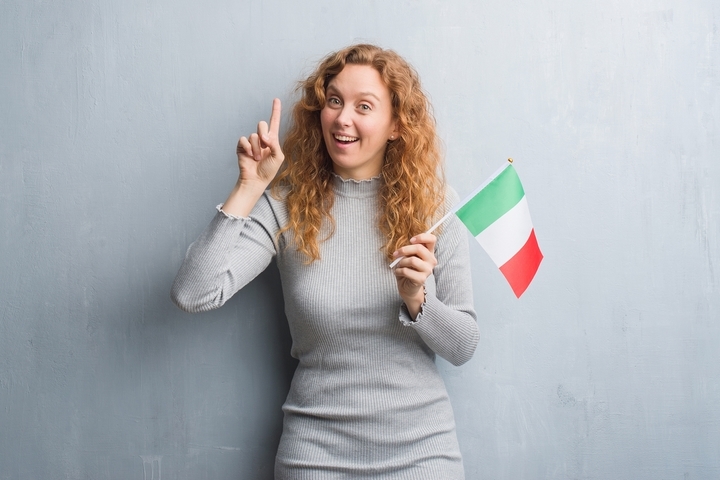 Italian cuisine and culture are known all around the world, and many people wish they could visit this fascinating country someday. Many Italians have also became famous, and maybe you don't even know that some of the celebrities you like come from Italy.
Let's get to know 10 famous Italian women and their impressive achievements:
1. Monica Bellucci
Monica Bellucci was born in Città di Castello, Umbria, on September 30, 1964. She started her modelling career when she was 13 years old, and after she moved to Milan to focus on this career, she decided to take acting lessons.
Her film career started in the early 1990s with a few minor roles. She is now known for her roles in "The Matrix Reloaded", "The Apartment", and "The Passion of the Christ", among many others.
View this post on Instagram
2. Sophia Loren
Sophia Loren is a famous actress who was born in Rome on September 20, 1934. She now lives in Geneva, Switzerland, and she is still acting, even though she is not as active as she used to be.
She is known for her beauty and her elegance, and she was encouraged to start acting after entering a beauty pageant. She was the first actress to win an Academy Award for a performance in a foreign language, in 1962.
View this post on Instagram
3. Giada de Laurentiis
Giada de Laurentiis is an Italian chef, a TV personality and a writer. She was born in Rome on August 22, 1970, but she moved to California with her mother and her siblings while she was young.
She has studied at Le Cordon Bleu in Paris, she has started her own catering company, she opened three restaurants, and she has hosted a TV show called Giada at Home on the Food Network. Like many of the best Italian chefs, she has cultivated a culinary talent that is particularly impressive.
View this post on Instagram
4. Donatella Versace
Donatella Versace was born in Reggio di Calabria on May 2, 1955. She is a well-known Italian fashion designer, and the current vice president of the Versace Group. She is the younger sister of Gianni Versace, the famous designer who launched this fashion company.
After the death of her brother in 1997, she worked hard to ensure the Versace Group would rise again and remain at the top of the fashion industry.
View this post on Instagram
5. Carla Bruni
Carla Bruni was born in Turin on December 23, 1967. Her family moved to France when she was young, and she studied in Paris, but she decided to quit college to start a career in modelling.
She started a new career as a singer and songwriter in 1997, and she is now married to Nicholas Sarkozy, the former President of France. She is frequently involved in charity work and humanitarian work.
View this post on Instagram
6. Miuccia Prada
Miuccia Prada was born in Milan on May 10, 1949. She is a successful businesswoman and fashion designer, currently working as the head designer for Prada and Miu Miu. She is also the co-CEO for Prada, along with her husband.
The company was founded in 1913, and Miuccia Prada joined it in 1970. She inherited the company in 1978, and she designed her first successful handbag in 1985.
View this post on Instagram
7. Chiara Ferragni
Chiara Ferragni was born in Cremona on May 7, 1987. She is a famous blogger, fashion influencer, model, and businesswoman. She started her blog, The Blonde Salad, in 2009, and she quickly gained millions of followers and fans.
She was the first fashion blogger to be featured on the cover of Vogue in 2015, and she has designed her own successful shoe line, the Chiara Ferragni Collection.
View this post on Instagram
8. Asia Argento
Asia Argento was born in Rome on September 20, 1975. She is an actress, a director, a model and a writer. She started acting when she was 9, and she was cast in one of her famous father's movies when she was 18.
She has starred in many more movies, she has directed a few music videos and feature films, and she has written several stories for different magazines. She is also known for being a leader of the #MeToo movement.
View this post on Instagram
9. Giuliana Rancic
Giuliana Rancic was born in Naples on August 17, 1974, and moved to the United States with her family when she was young. She is a famous entertainment reporter and TV personality.
In 2011, in collaboration with her husband, she opened RPM Italian, a restaurant in Chicago which features dishes inspired by the recipes of her mother. A few other restaurants followed, as well as a wine line and a clothing line.
View this post on Instagram
10. Cristina Scabbia
Cristina Scabbia was born in Milan on June 6, 1972. She is a singer and a songwriter, mostly known as one of the two singers of the band Lacuna Coil. She is also featured in many songs from bands such as Megadeth an Apocalyptica.
In March 2018, she became a judge for Season 5 of the singing competition The Voice of Italy.
View this post on Instagram