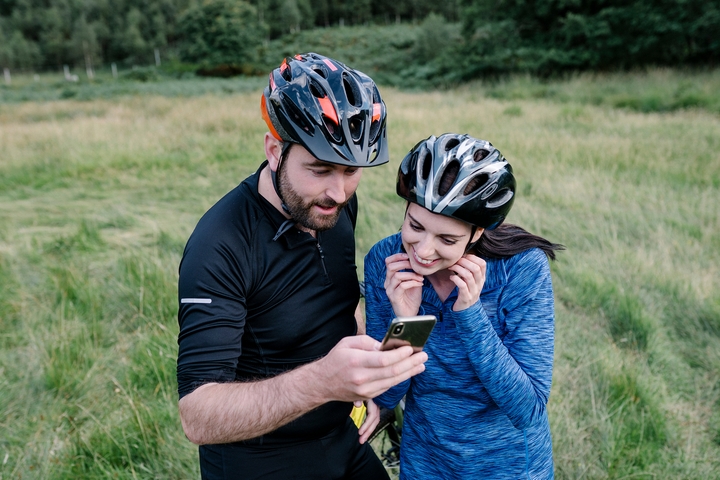 Riding a bike is fun, and it's great exercise. If you love riding a bike, then you are already well on your way to getting fit and staying fit. As the world is becoming much more health conscious, cycling is a great physical activity to always challenge yourself.
If you are looking for a way to keep track of your rides, then you probably won't be too surprised to learn that there are many bike apps in The Apple Store.  Here are some of the best bike apps that are available to improve your bike riding experience:
1. Strava – Best bike app for cyclists & joggers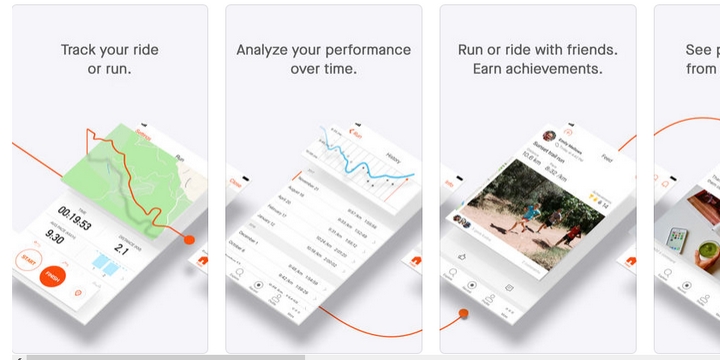 This app is great for keeping track of your cycling and your running. This can keep track of everything from the route you take, how fast you are moving and even your heart rate. You will also be able to connect with other cyclists that use the app to see how well you are performing. Nothing helps to keep you motivated like a bit of friendly competition.
Download the Strava bike app on The Apple Store.
2. Fitbit – Best bike app for tracking heart rate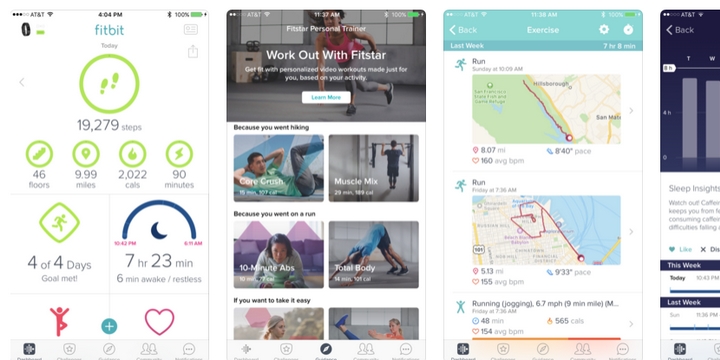 This is one of the more well-known fitness apps out there. With this app, you will be able to track your cycling and your heart rate. Fitbit also makes great wearable tech that allows you to see a summary of your performance on your wrist.
The best part is that the wearable tech automatically senses when you are cycling and will track the exercise without you having to do anything. This is very useful as you will not have to remember to start logging your activity before each ride. There is nothing worse than getting halfway into a bike ride and then realizing that you haven't started tracking it.
Download the Fitbit bike app on The Apple Store.
3. MapMyRide – Best bike app for athletes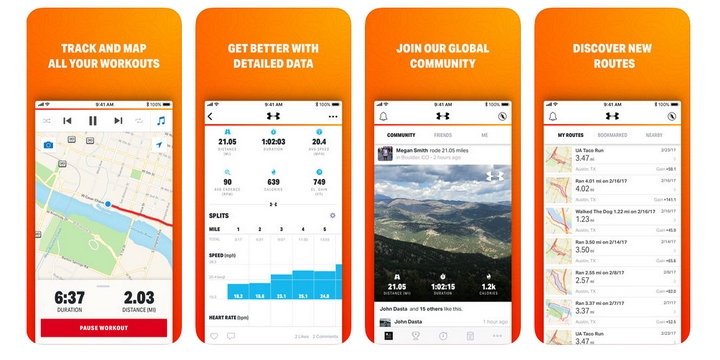 This app allows you to keep track of your route via GPS. It also will give you tips on how you can improve your performance. This app is very widely used and has a lot of professional athletes who endorse it. You will be able to connect with other users of the app so you will feel like you are training as a team.
Download the MapMyRide bike app on The Apple Store.
4. Cyclemeter GPS – Best bike app for performance tracking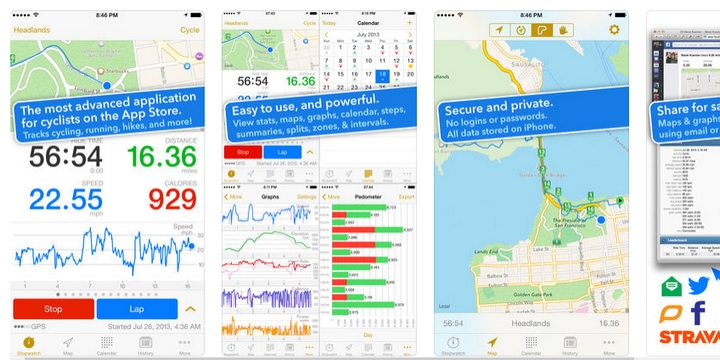 This app can track running and cycling just as easily. If you enjoy getting lots of feedback on your performance then this is the app for you. After each ride, you will see a breakdown of your exercise and be able to compare it to previous rides that you have had. You can also set goals so that you always feel like you are working towards something. Achieving the goals you set can be a really strong motivator to always push yourself.
Download the Cyclemeter GPS bike app on The Apple Store.
5. Bikemap – Best bike app for new cycling routes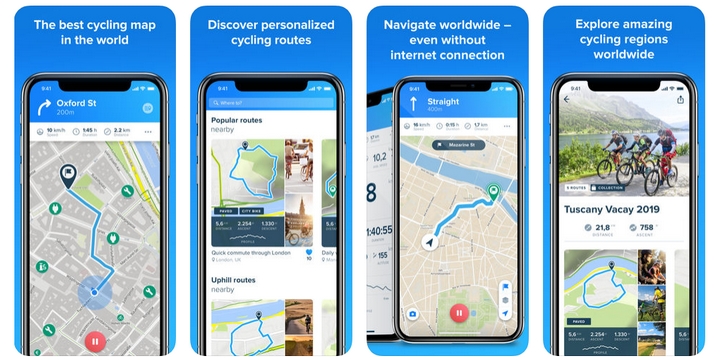 Are you always on the lookout for a new cycling route? This app will allow you to track your cycling while also give you some great trails and cycling routes to enjoy. This can come in really handy when you are travelling or unfamiliar with the local area. You won't need to explore and unfamiliar route without knowing if it is a dead end or not. The app will tell you how long a route is and how challenging it is before you even set out.
Download the Bikemap bike app on The Apple Store.
6. Runkeeper – Best bike app for GPS tracking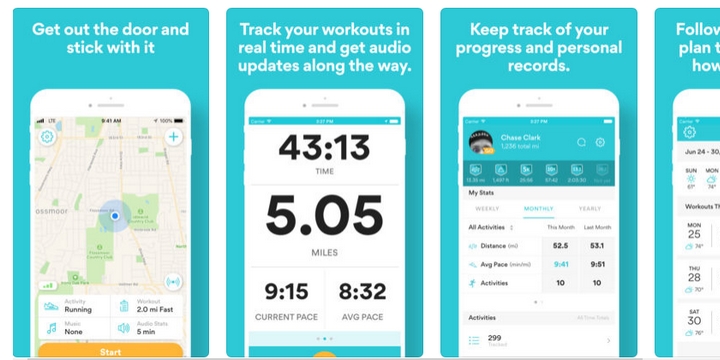 This app has been around for a very long time and is one of the best GPS trackers out there. Yes, it was originally designed for runners but it has a great cycling feature that will keep you focused on your goals and excited to monitor your progress.
Download the Runkeeper bike app on The Apple Store.
7. CycleMap – Best bike app for meet-ups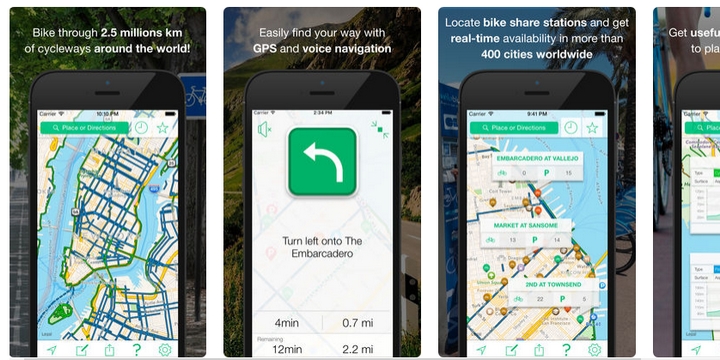 This app does a lot more than just keep track of your performance and route. It shows you how to find local bike rental stations or meet up groups for fellow cyclists. This can come in very handy if you are out of town for business and looking to get on a bike and go for a ride.
Download the CycleMap bike app on The Apple Store.
8. ViewRanger – Best bike app for hikers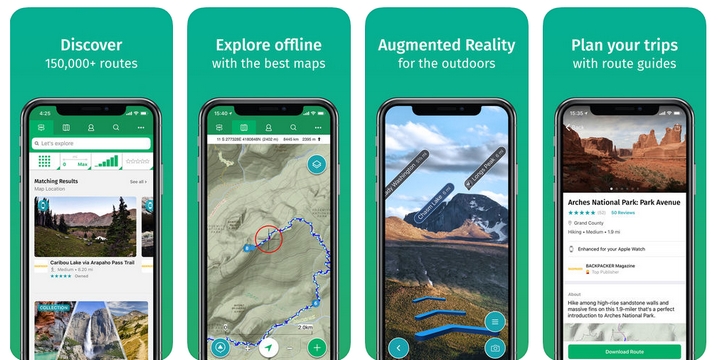 This is a good app for keeping track of hiking, cycling, and much more. This app also eliminated the need to plan out a route in advance. All you have to do is pick the route and you will be shown exactly where you need to go to complete the route safely and without getting lost.
Download the ViewRanger bike app on The Apple Store.
9. My Virtual Mission – Best bike app for setting goals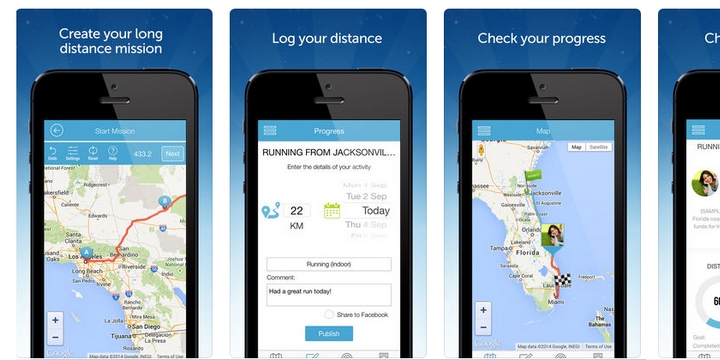 Your mission, should you choose to accept it! With this app, you will be able to set goals and get the work done. There can be a lot of fun in setting goals and seeing them achieved. If you like to see your performance improve over time then this app is the one for you.
Download the My Virtual Mission bike app on The Apple Store.
10. Bike Computer – Best bike app for parental safety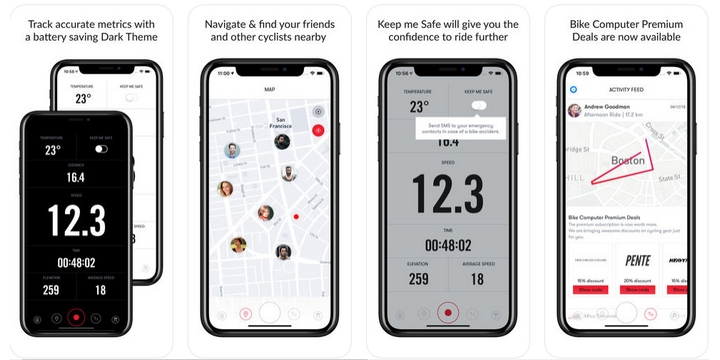 As well as many of the other features that are common among cycling tracking apps, Bike Computer has a "Keep me safe" feature that alerts a designated contact that you have been involved in an accident. This can be very useful for parents who want to know that their children are safe on the roads.
Download the Bike Computer bike app on The Apple Store.